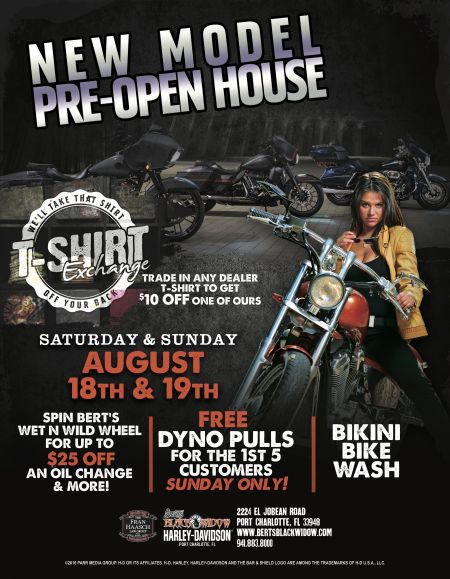 Address
2224 El Jobean Rd.
Port Charlotte
FL 33948
August 18, 2018 9:00AM - August 19, 2018 4:00PM
Saturday & Sunday August 18th & 19th

NEW MODEL PRE-OPEN HOUSE
We'll Take That Shirt T-Shirt To Get $10 OFF one of OURS

**Saturday Bikini Bike Wash**

*Spin Bert's Wet N Wild Wheel for up to
$25 OFF An Oil Change & More!!

FREE DYNO Pulls
(for the 1st 5 CUSTOMERS SUNDAY ONLY)!!
Back to previous page